January Holiday Camps 2024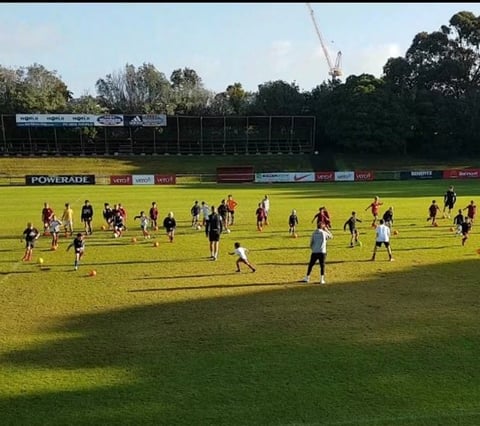 North Shore United Holiday Camps have been designed to provide young footballers with an opportunity to work with QUALIFIED COACHES to maximise each players playing potential and ability.
We are running two football camps this October:
- Mixed (Boys & Girls) Camp - 5 - 13 year olds
- Girls Only Camp - 5 - 13 year olds
WHAT'S ON THE CAMPS
The HOLIDAY CAMPS will cover:
Staying with the ball
Combining individualism with teammates
Passing and receiving
Passing qualities
First touch and movement variations
Finishing qualities
SCHEDULE OF THE DAY
9.00am – 10.15am (Coaching session on theme of the day)
10.15am – 10.30am (Morning tea)
10.30am – 11.30am (Skill based practices, 1 v 1's, 2 v 2's, 3 v 3's)
11.30am – 12.00pm (Lunch time)
12.00pm – 12.50pm (Mini tournament)
12.50pm – 1.00pm (Debrief/recap of coaching points)
CAMPS DETAILS: We are running 3 age group sessions simultaneously for mixed camp & the girls only camp.
5-7 year olds
8 & 9 year olds
10 -13 year olds
This will ensure players are placed in appropriate age groups for their age and ability
DATES: Tuesday 23rd - Thursday 25th January (3 days)
Time - 9.00am - 1.00pm each day Venue – Allen Hill Stadium
Cost: $95 for 1 week (3 days), $35 for 1 day
Second child half price when booking for the 3 days.
Any questions please don't hesitate to contact the Camp Head Coach - Nick Daniels - afdm@nsu.org.nz or FDM - Ryan Ward - fdm@nsu.org.nz